An innovative project underway in Denmark focuses on developing a biobased alternative to single-use plastics for take-away food and drinks by using grass fibres. In the SinProPack project, which sees the collaboration of Danish Technological Institute and Aarhus University, researchers aim to valorise fiber pulp from processing residue of grass-protein production by validating the use of grass fibres for a sustainable molded packaging material.
"After we harvest the grass and extract the protein for animal feed, we can refine and pulp the grass fibres for cellulose, from which we can produce packaging. In this way, we can use and up-value a side stream from protein production. It's a great way to create added value for biorefining, as not all grass fibre can necessarily be used as cattle feed," says Assistant Professor Morten Ambye-Jensen from the Department of Biological and Chemical Engineering at Aarhus University.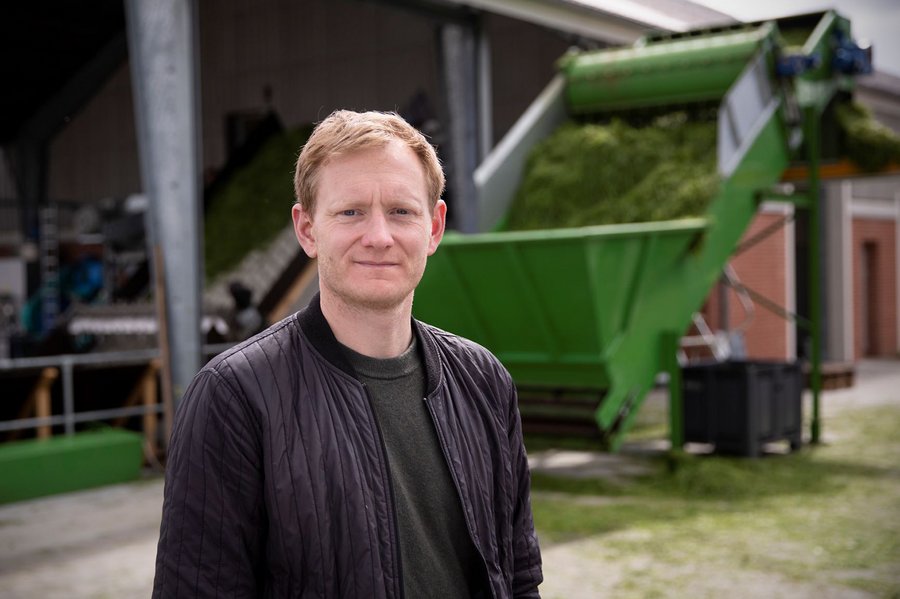 Green biomass is an easily accessible resource in Denmark, and green biorefining for protein production is already significant because of the proven high biomass yields, environmental effects and the potential to use untapped biomass from unproductive low-lying areas such as meadows.
Fibres constitute approx. 70% of the grass fed into biorefining after protein has been extracted.
The implementation of the developed packaging will have a major impact on the environment reducing CO2 emissions by approximately 210 kilotons of CO2 annually and replacing 10 ktons of disposable plastic packaging with 8 ktons of biobased, biodegradable, home-compostable and yet recyclable fiber packaging.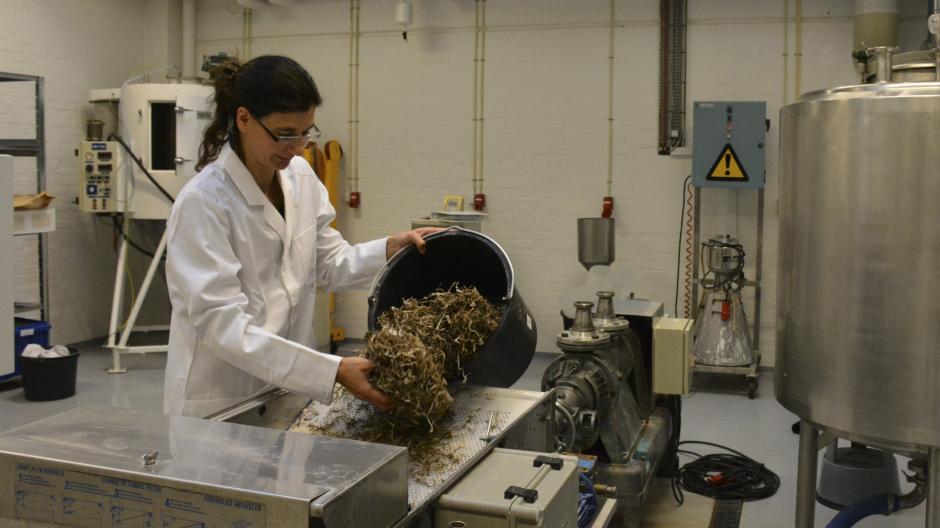 "Disposable packaging made of grass brings a lot of environmental benefits. The packaging will be 100% biodegradable, so if someone accidentally drops their packaging in nature, it will decompose naturally," says Anne Christine Steenkjær Hastrup, centre director at Danish Technological Institute, who is coordinating the project. Funded by the Green Development and Demonstration Programme, GUDP, under the Danish Agricultural Agency, the project will conclude in August 2023. (Foto: Eskil Hansen)