Over 41 billion plastic bottles, glass bottles and metal cans are littered in towns, cities and nature, ending up in rivers and oceans or in landfills or incinerators each year across 24 EU countries, according to new data in What We Waste, a report report released by non-profit research organisation, Reloop, and supported by Break Free From Plastic and the Changing Markets Foundation .
The data also reveals a clear way forward for policymakers, as tor the first time it gives a comprehensive understanding of the impact of deposit return systems on drinks container wastage. Deposit return systems – set up for either recycling or refill or both – rely on consumers paying a small deposit which is refunded in full when the can or bottle is returned and are one of the most effective systems for reducing plastic pollution. 31 billion fewer drinks containers would be wasted if all EU countries adopted a deposit return system like those already operating in eight member states - including Germany, Finland and Lithuania - this move would cut total wastage of this type by 75%.
For the 315 million people living in countries without deposit systems, per capita wastage of drinks containers is 126 per year, but for those with access to a deposit system it is just 16. Overall, across the 24 European countries we have data for, 39.5 billion containers are wasted across non-deposit countries and just 2 billion across those that use deposit return.
Under the EU's Single-Use Plastics Directive, member states have until 2029 to collect 90%+ of all plastic bottles put on the market. The data shows that, if all 24 EU countries in the report adopted a deposit return system, wastage of 22 billion PET bottles would be avoided, significantly reducing the amount of plastic littered, landfilled or incinerated, and creating clean streams of mechanically recyclable material. This in turn will enable member states to more easily achieve a further Single-Use Plastics Directive target - to reach 30% mandatory recycled content in plastic bottles by 2030.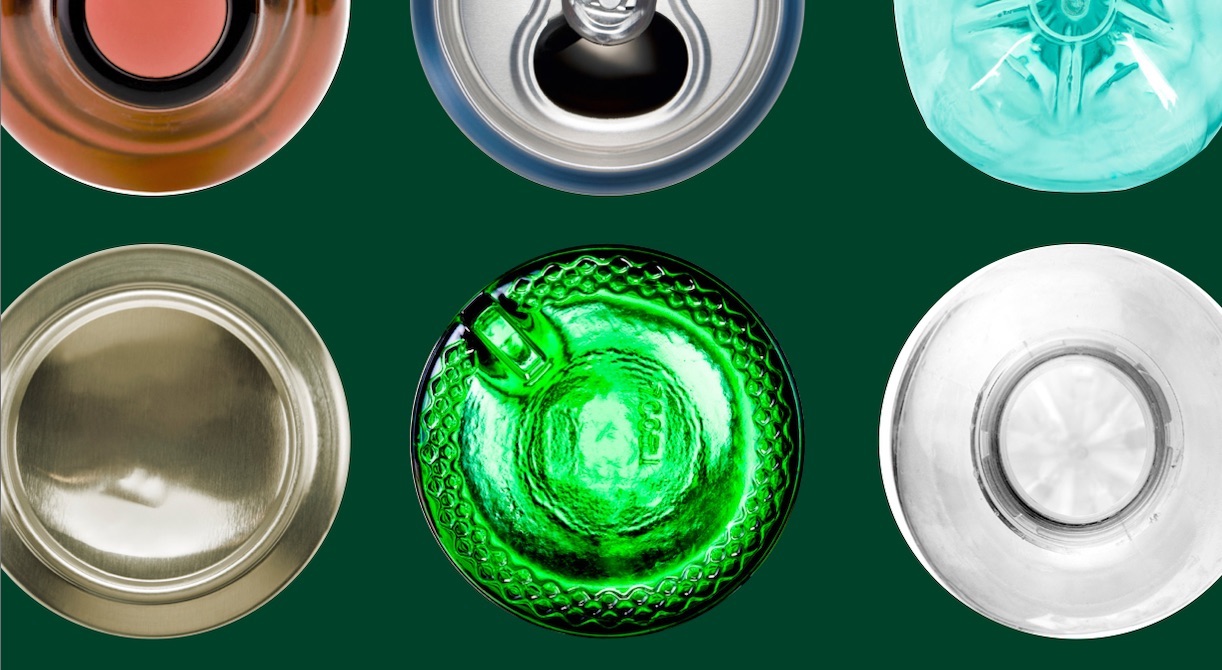 Director of the Changing Markets Foundation said
"This is a huge opportunity for countries to not only drastically cut the amount of wasted containers being littered, landfilled or burnt, but also to hit their EU targets well ahead of time. Each week that the introduction of deposit systems across Europe is delayed means another 780 million bottles and cans choking the planet with trash."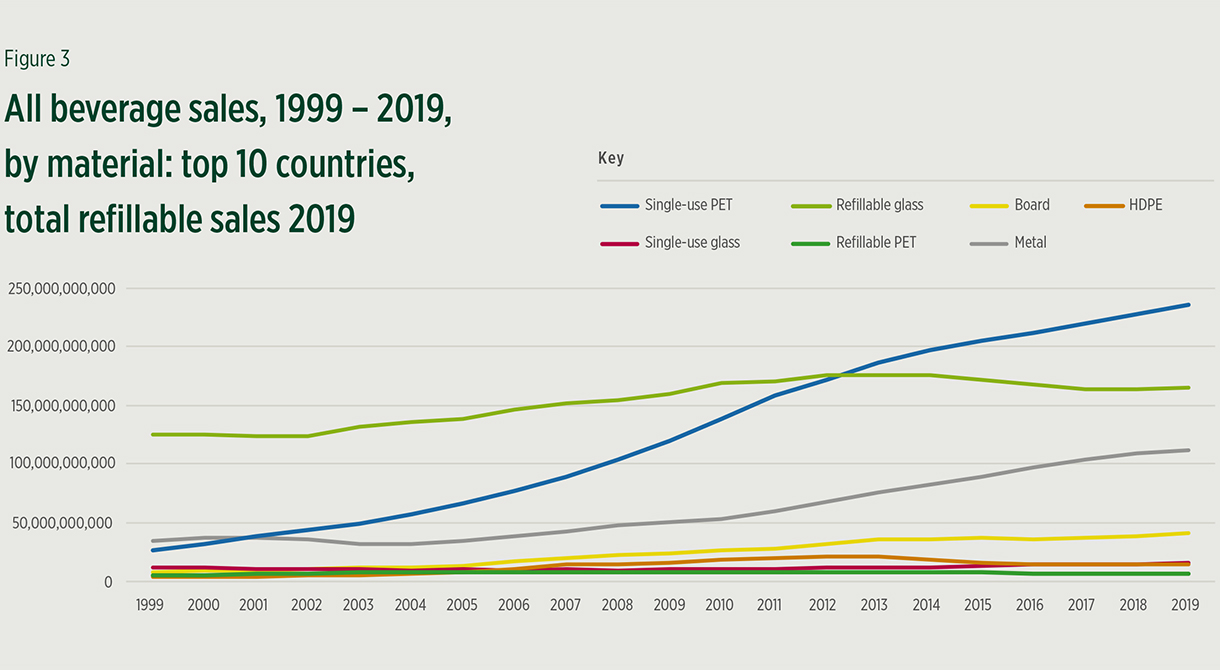 The study presents a clear way forward for policymakers by showing the rapid positive effect of deposit return legislation and implementation. For example, in 2015, before Lithuania introduced deposit return, 113 drinks containers were wasted per capita, more than one every three days per person. In 2017, the first full year of the system being in operation, wastage had fallen sharply to just 14, barely one a month. If neighbouring Poland, which currently wastes 141 containers per capita, were to adopt such a system, per capita wastage would drop to 34, saving over 4 billion bottles and cans per year. In Spain, one of the highest for wastage of containers, transitioning to a deposit system would mean 128 fewer bottles and cans wasted per person.
The report also draws on 20 years of data to show how, while the European market share of refillables - such as beer, soda and water bottles - has plummeted from 47% to 21% in just twenty years, over the same period single-use containers have risen by over 200%. However, those countries with deposit return systems in place as well as a 25%+ refillable market share performed best of all, wasting 7 times fewer bottles and cans than those without either attribute. Of these countries, Germany stands out as best in class, with a refillable share of 55% and wasting just 10 containers per person per year.
Director of Break Free From Plastic said
"Drinks giants have persistently undermined refill systems across Europe over the past twenty years, causing the waste crisis we are dealing with today. The evidence can't be ignored any longer - we are calling on governments and businesses to take meaningful action to drastically cut plastic waste by supporting the vital combination of deposit return systems and refillable quotas."
Reducing wastage also reduces emissions, a key factor as countries also prepare to fulfill the climate commitments of the Paris agreement. Refilling a glass bottle a second time cuts climate impact by 40%, and industry estimates that recycling an aluminum can is 92% more efficient than using virgin materials.
Clarissa Morawski, CEO of Reloop, said
"Whether through refill or deposit return systems for recycling, getting empty drinks containers back reduces wastage substantially, meaning fewer cans and bottles end up littered in our environment, landfilled or incinerated. These approaches reduce cleanup costs for local government, they promote jobs in the circular economy, and they reduce our carbon emissions. From a consumer perspective, the experience is the same. If you return an empty bottle, you get your money back, and you know that, whether the next step is refill or recycling, it's not being wasted and the environmental impact is markedly lower."
The report is accompanied by a freely-available online dashboard which Reloop has produced for policy-makers, NGOs and businesses. It allows users to estimate the effect of changes to refillable market share in a given country, and to see the effect of higher national recycling rates on wastage, especially in countries where no such data is publicly available.