Steriline, a company specialising in the production of complete lines for the aseptic processing of injectable products, has recently developed a filling, stoppering and capping solution for Shilpa Medicare Ltd, an Indian specialty generic pharmaceutical company.
The robotic line consists of a semiautomatic Robotic Nest Filling Machine (RNFM1-Lab) and a Vial Capping Machine (VCM50), both able to process vials, pre-filled syringes (PFS) and cartridges for injectable oncology drugs. The two machines were designed to work together: they operate independently while human intervention is only needed to move the containers from the RNFM1-Lab to the VCM50.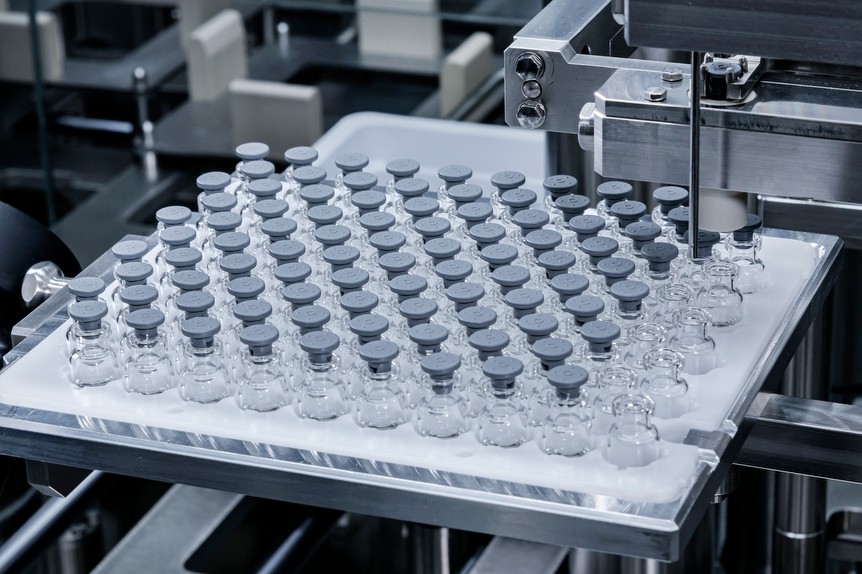 This solution stands for its compact design while robotics increases the flexibility of the machine, allowing it to process different kinds of containers with minimal format changes and downtimes.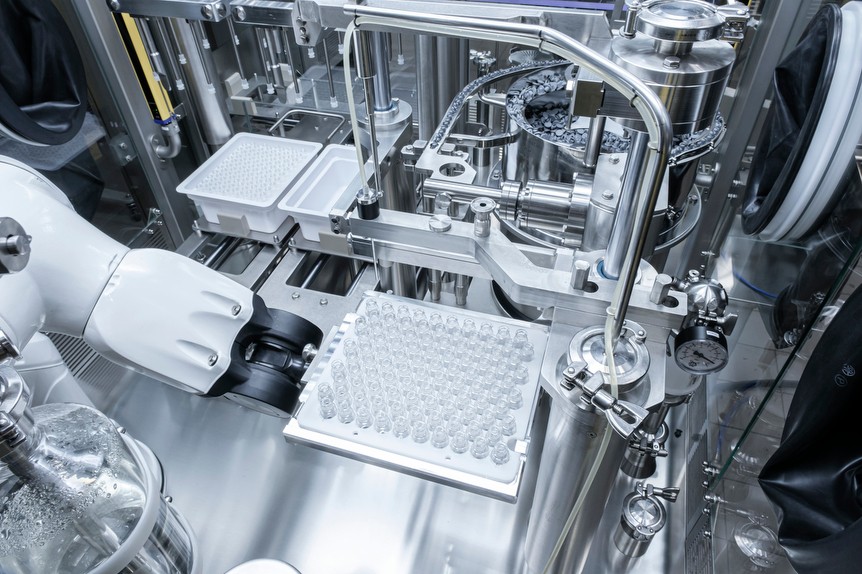 The RNFM1-Lab is equipped with a foothold station where operators peel the sterile bags containing the tubs. At the end of this step, the operator places the tub containing the nest with empty glassware into the withdrawing station of the machine, where it is moved by the robotic arm under the filling needle and stoppering head.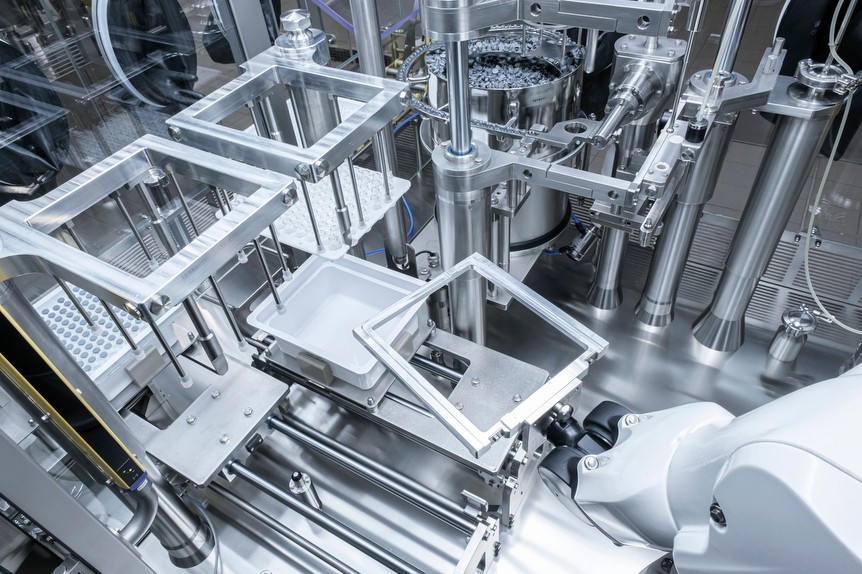 Tubes link the pump to ready-to-use (RTU) bags, to be opened under laminar flow and filled with the components of the injectable mixture to store. The nest with filled glassware is then discharged by the robotic arm of the exit station. RNFM1-Lab is also equipped with a continuous air monitoring system to check environmental parameters as required by GMPs and FDA-compliant practices: particle and microbiological counts as well as bacteria monitoring.
Once the nest has been discharged, an operator moves the glassware to the entering station of the VCM50, de-nesting the vials with the help of a tool. Here, a rotating table moves the containers into the capping area. Continuous monitoring of the viable and non-viable particles is provided while any incorrectly capped glassware is automatically rejected. The VCM50 can process 50 pieces/min.