Stadler recently signed an agreement with Orizon Valorização de Resíduos to build the largest mechanical sorting plant in Brazil. The agreement aims to ensure the processing of 500,000 tonnes of solid waste per year, in a country where the potential for recycling is growing and represents a technological breakthrough in the operations of the Jaboatão dos Guararapes Ecopark in Pernambuco, northeast Brazil, which will allow a greater reuse of recyclable waste.
In 2020, the plant received 1.5 million tonnes, equivalent to the waste generated by 3.7 million people. This will be the largest mechanical sorting plant ever built in the Brazilian market. Stadler has designed and implemented the entire project with two overarching objectives: to modernise and to strengthen Orizon's plant for the sorting process and select the recoverable products with highest value. The biggest challenge has been to design a sorting process with proven technology that increases the efficiency of the waste treatment at the Jaboatão dos Guararapes Ecopark.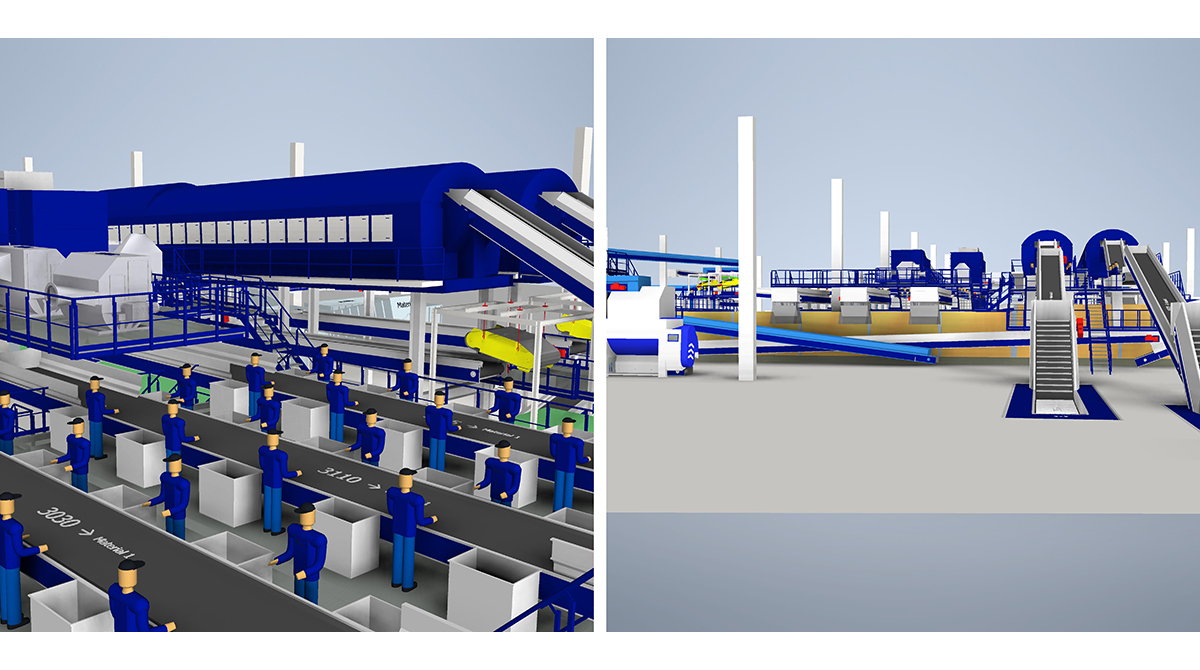 With this machinery, we will achieve a sorting efficiency ranging from 75% to 85% of the economically viable recyclable material. Stadler manufactures machinery with the quality and robustness required to process the type of solid waste that the ecopark receives, and which, at the same time, keeps the quality control with manual sorting. At the new sorting plant, 150 people will be employed, who will carry out this work in the project, which will start its operation in 2022.
Orizon Valorização de Resíduos operates 5 ecoparks in Brazil, and its waste management and processing facilities receive approximately 4.6 million tonnes of waste per year, serving approximately 20 million people and more than 500 business customers. Because of the efficiency and prominence of the new plant, the project will be replicated in the future in the rest of the company's facilities throughout the country.