Packaging production in Italy is making a comeback. In July 2021, the total index marked an increase of 5.6% compared to the same period the previous year. That in mind, the positive performance should be put in context, since July 2020 corresponds to a period already seeing recovery, but still influenced by the lockdown and disorganisation of the traditional channels of production and sale caused by the pandemic; a more useful approach is to compare the data with the year before. The total index of packaging production returned to a level similar to July 2019, validating the positive trend.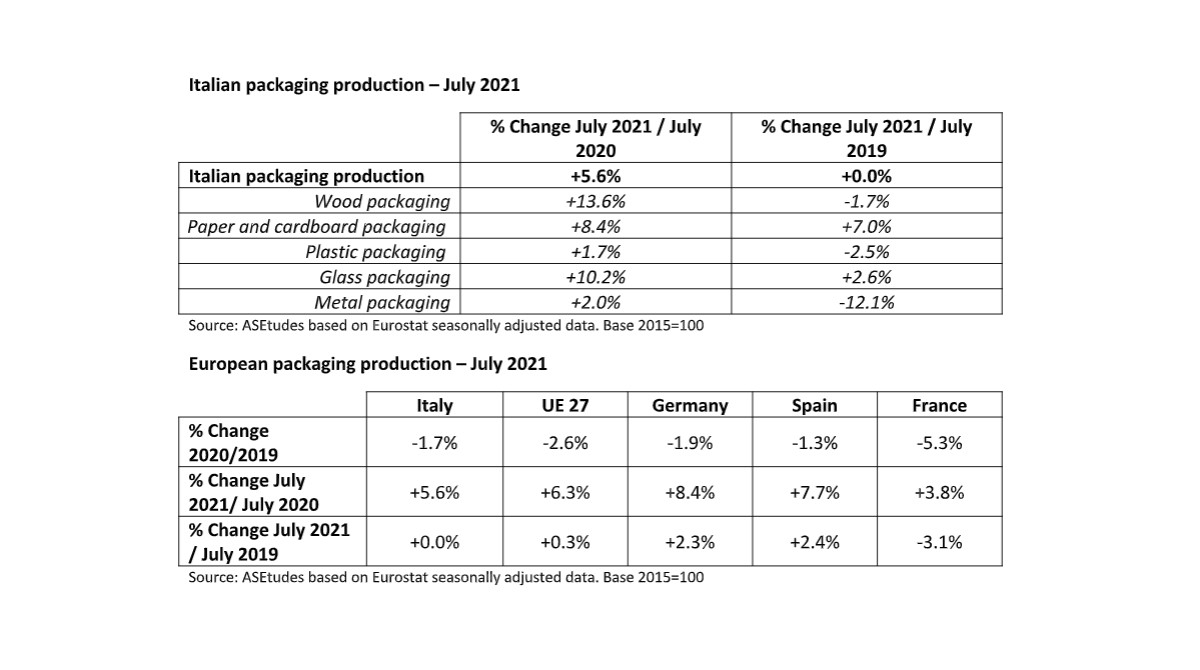 The Italian packaging production index is the result of the average in the dynamics of the various segments. All sectors are rising compared to last year. More specifically, the production of packaging in wood, glass and paper and cardboard are boosting the recovery (+13.6%, +10.2 and +8.4% compared to July 2020).
From an international perspective, packaging production in the European Union 27 increased by 6.3% over the same period the year before. Contrasted with July 2019, however, it is stable (+0.3%), confirming the return to normal. All principal economics are growing, with the recovery being led by Germany and Spain, respectively +8.4% and +7.7% compared to July 2020.