The summer holidays put a brake on the recovery of Italian packaging production. In August 2021, the total index remained stable with zero growth compared to the same month in 2020. However, this data needs to be put in perspective, as the month of August traditionally sees reduced industrial activity and is thus of little significance. It is more pertinent to concentrate on projected growth for 2021; this indicator measures the average yearly growth that would be achieved using monthly data up to August and assuming zero growth for the rest of the months of the year.
Projected growth in 2021 of Italian packaging production is 3.8%, a figure to be contrasted with the 1.7% decrease in 2020. More in detail, all sectors are on the upswing compared to last year.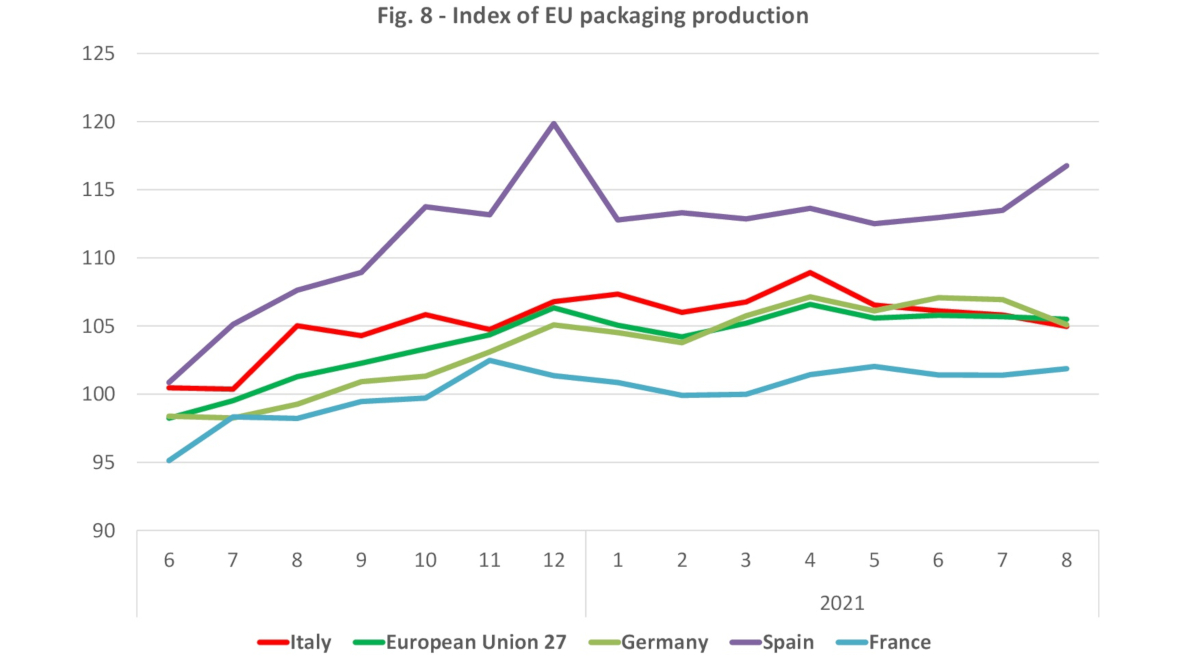 In an international context, packaging production in the EU-27 increased by 4.2% compared to the same period the previous year. If reasoning in terms of projected growth, the increase in production is in the order of 3.1%. All the main economies are undergoing expansion, with the recovery being led by Spain (+4.6%) and Italy (+3.8%).