Postponed by a year, Expo 2020 Dubai is set to kick off on 1 October 2021. Among the initiatives of the mega event will be a spotlight on global innovators creating meaningful impact thanks to funding by Expo Live.
One of these innovators is the Jordan-based startup AKYAS, founded with the mission to reduce the health risks from diarrheal diseases in areas with poor access to proper sanitation facilities. Their flagship solution is a sanitation kit, essentially a portable wastewater treatment plant. Its components are a single-use compostable bag made of biodegradable plastic that isolates human waste, a mineral powder that kills the pathogens in feces, transforming it into nutrient-rich fertilizer, and a hand sanitizer.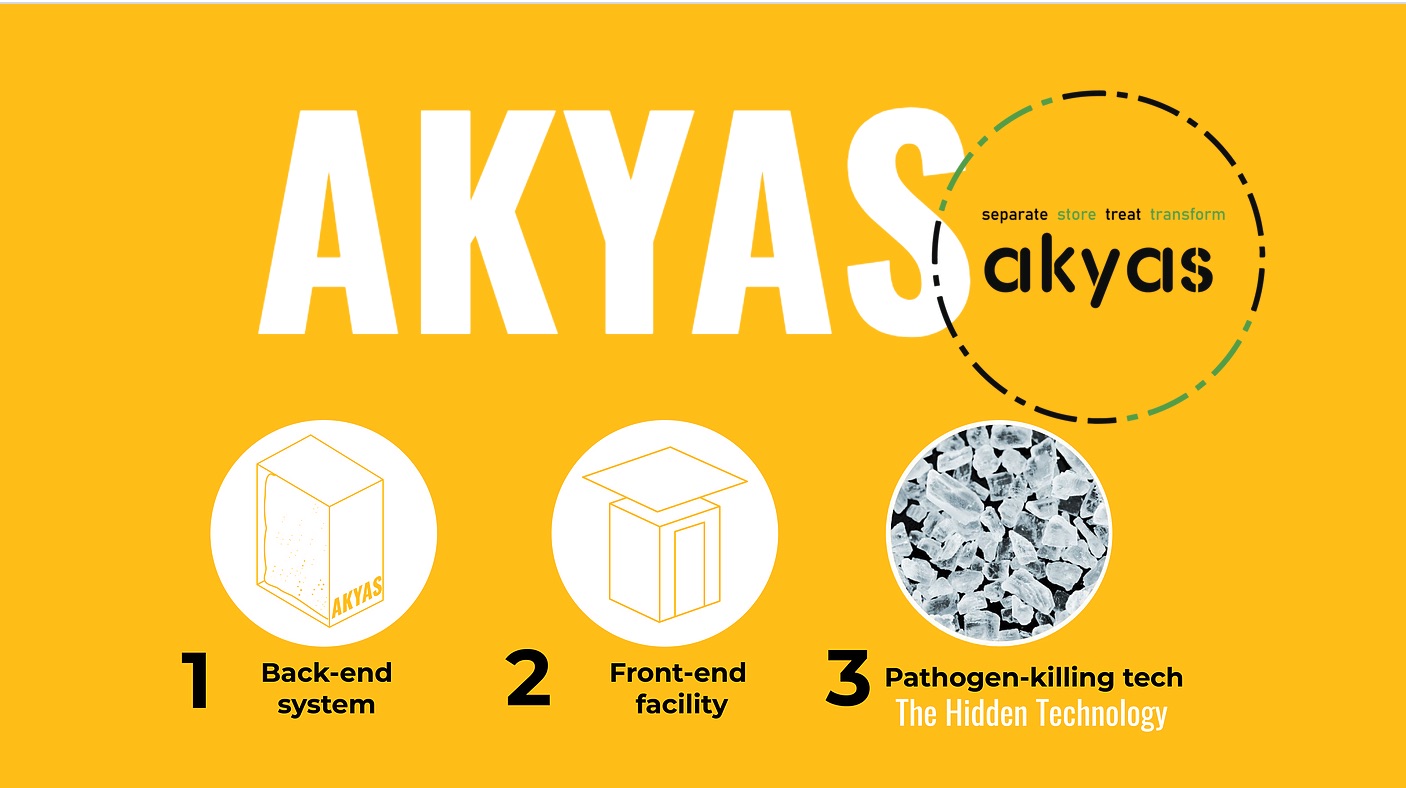 The Akyas sanitation solution requires no water or power infrastructure, and thus no energy. It is affordable and rapidly deployable regardless of the setting, enabling communities to be climate resistant, and could potentially allow the growth of green biomass in infertile lands.