The upturn in Italian packaging production is confirmed. In September 2021, the total index noted an increase of 2.7% over the same period the previous year. The Italian packaging production index is the result of the average of the dynamics in the various segments. Specifically, the production of paper and cardboard packaging and glass are pulling the recovery (respectively +9.2%, +3.0%).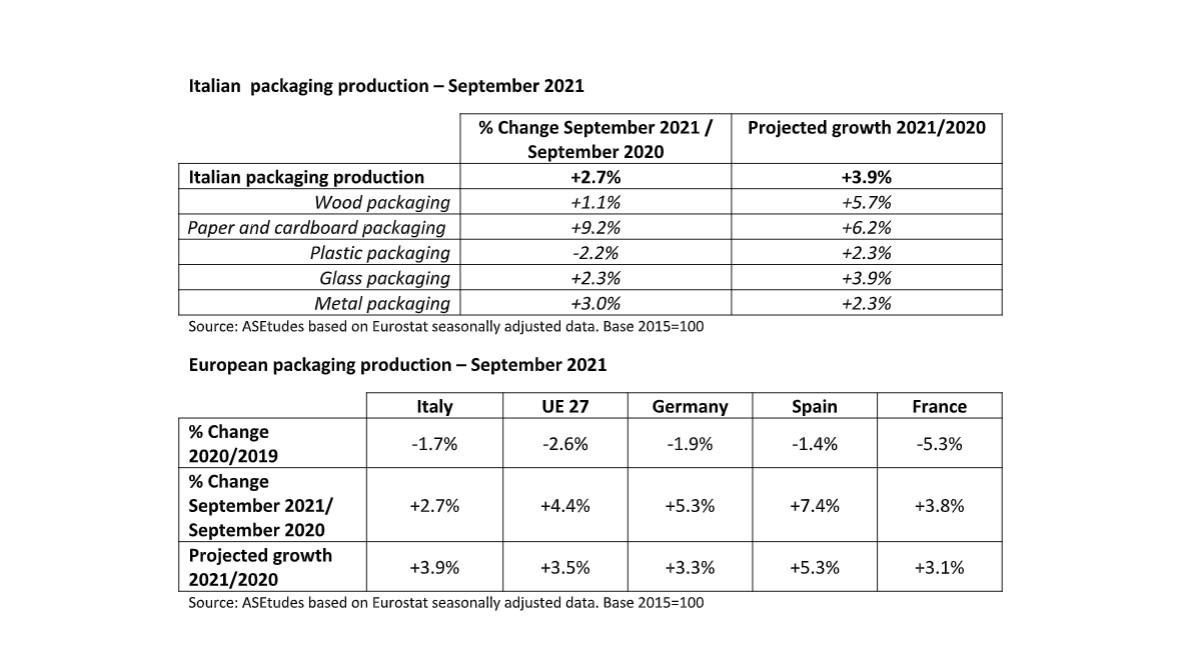 To get an overall view, it is worthwhile analysing the projected growth for 2021. This indicator measures the average annual growth that would be obtained using monthly data noted to September and assuming zero growth for the following months until the end of the year. The projected growth for the year of Italian packaging production in 2021 is 3.9%. This figure should be compared with the annual decrease of 1.7% observed in 2020. To note, all sectors are recovering compared to last year.
In the International context, packaging production in the European Union 27 increased by 4.4% over the same period the year before. Reasoning in terms of projected growth line of reasoning, the recovery is being led by Spain (+5.3%) and Italy (+3.9%).