Sustainable, accessible and hygienic, with over 80% paper: Papersnap is the evolution of Easysnap Technology (part of the Gualapack Group), the single-use sachet that keeps individual doses of liquid or creamy products safe and is easy to open even with one hand.
Made with heat-sealed layers of laminated paper and cardboard, Papersnap is 100% recyclable in the paper stream: according to the Aticelca® 501 certification, it "can be recycled with paper both efficiently and economically using widespread, present-day technology".
"As both consumers and policymakers become increasingly critical of disposable products, offering sustainable packaging options is not only a responsibility all companies must consider but a key requirement for market success" says Gualapack. "Ease of use and convenience have always been important features for packaging, but today this trend is hugely enhanced by the needs of the ageing population, stronger awareness for individuals' mobility challenges, and consumers' demand for on-the-go products".
So Papersnap was designed specifically to give everyone an intuitive and easy way to dispense a liquid or creamy product – even with just one hand.
Papersnap has many market application, like food, cosmetics, pharma & medical.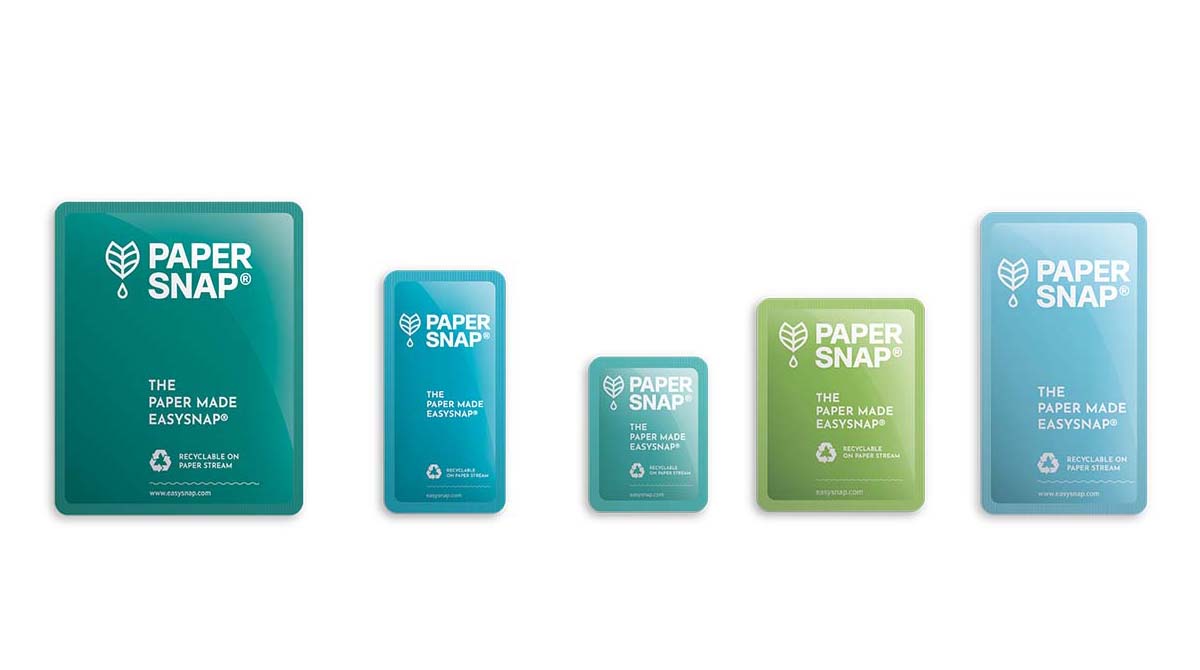 "As consumers pay more attention than ever to safety and hygiene, unit dose products can replace larger containers that need to be passed around – for example, using ketchup sachets instead of condiment bottles in restaurants. Certain pharmaceuticals and cosmetics also have a limited shelf life. Finally, Papersnap is a remarkable option for hotels offering complementary beauty products or makeup companies giving away samples".