After 2021's strong performance, production in the first four months of 2022 confirmed the upward trend in the Italian packaging industry. For now this solid growth is affected only in a limited way by supply chain inconveniences, increases in the cost of raw materials, the impact of inflation on consumption and geopolitical instability.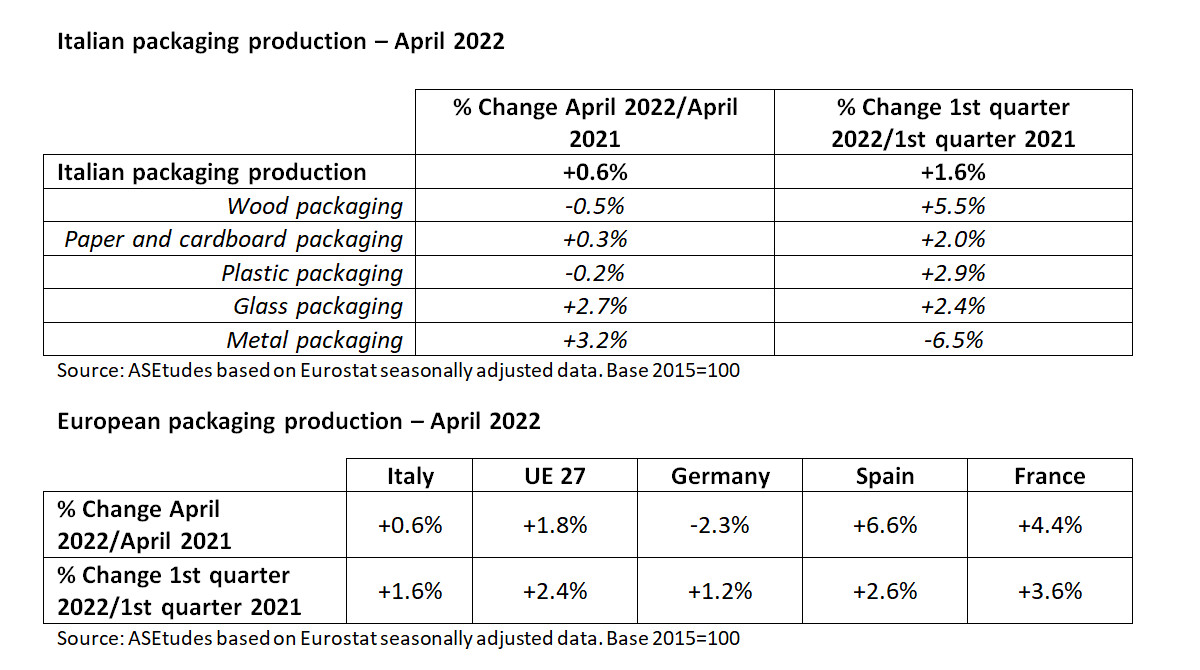 The aggregate index of Italian packaging production increased by 0.6% compared to last April after recording a 1.6% rise in the first quarter. (For the record, April 2021 had been an exceptional month with a growth rate of 13.9 %.) This result is the average of the dynamics in the various segments. The uptrend is driven by the production of metal packaging (+3.2% compared to April 2021) and glass packaging (+2.7%).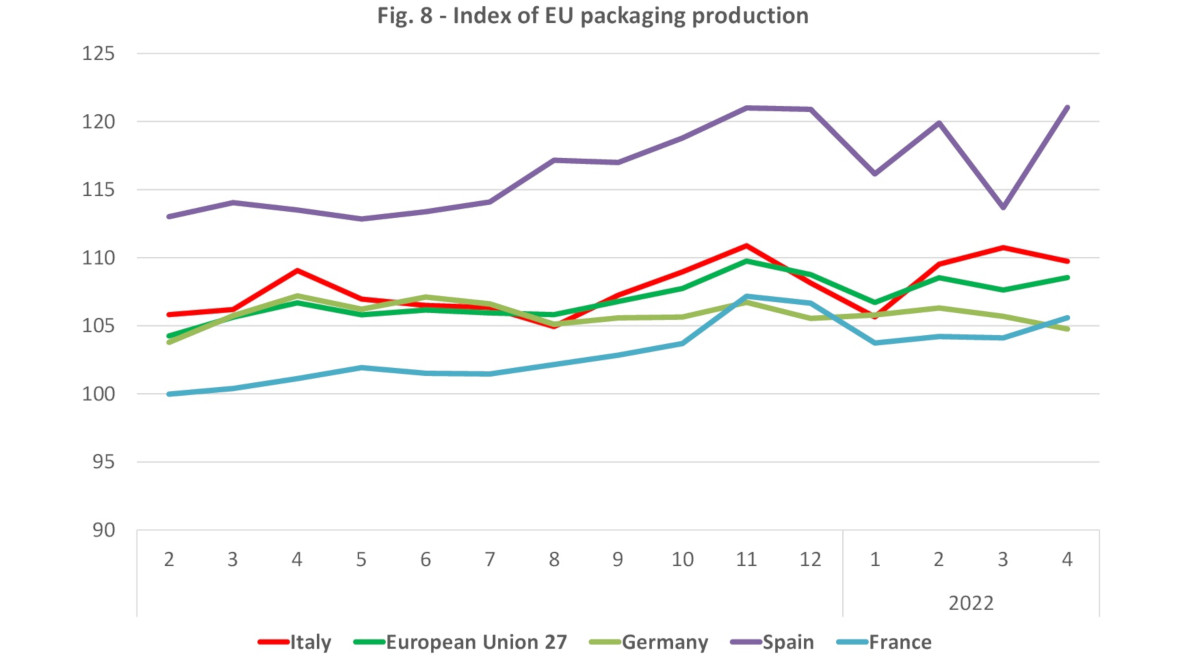 Internationally speaking, packaging production in the EU 27 was positive with all main countries recording growth in the first quarter. April, however, gave indication of a multi-speed Europe: Spain and France's packaging production tended to accelerate (+6.6% and +4.4% compared to April 2021), whereas Germany's suffered a setback (-2.3%). Italy is positioned in the middle.